OVERVIEW
The Department of chemistry is started functioning in 2020. It currently offers post-graduate and under-graduate courses in pure chemistry, along with various add-on/ certificate courses.
M.Sc. Chemistry program aims to provide the students with a firm training in the theoretical principles besides facilitating the development of analytical skills through rigorous hands-on-training on sophisticated analytical instruments. It is rendered unique through application-oriented laboratory exercises designed to enable students acquire the skills essential to pursue successful professional careers in teaching, research or industry.
A team of dedicated faculty of the Department provides the students with rigorous instruction and training to equip them specialized in theoretical principles, experimental and analytical skills.. Laboratory facilities and infrastructure match the best available elsewhere.
VISION
To build foundation for excellence by providing strong fundamentals in Science and urge forward the development of the Institution as a premier Institution, by igniting and nurturing enthusiasm, interests and passion, in the study of chemistry, and develop the department as one of the best research Centre in Chemistry.
MISSION
To awaken the young minds and discover their talents both in theory and in practical chemistry, through dedication to teaching, commitment to students and innovative instructional methods.
To promote the habit of scientific enquiry and research among our students.
To support the developmental activities of the College and make the Department vibrant.
To organize critical contributions in areas of emphasis such as faculty, modern labs, department library and demonstrate a high level of competence in the study Chemistry.
To introduce pioneering programs in the Department that will embrace heritage and values to the Institution.
FACULTIES
Anand TT
ASSISTANT PROFESSOR
Roopa V.V
ASSISTANT PROFESSOR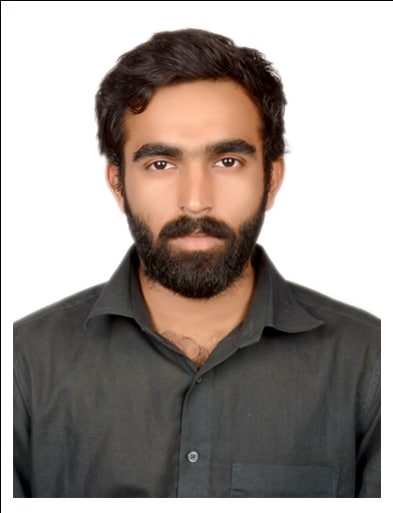 FIROS ABDULLA P
ASSISTANT PROFESSOR
FACILITIES
The Department of Chemistry possesses a state-of-the-art laboratory with all the modern equipment necessary for all main and subsidiary students of chemistry at the college. Apart from the centralised library facility, the department has its own library from which books can be issued to the students.